INTEGRATED APPS
PAYROLL MANAGEMENT
Efficiently manage your employee payroll with Wizard's Payroll Management app. Our comprehensive solution automates payroll calculations, simplifies attendance tracking, and ensures accurate and timely salary payments. From seamless payroll processing to compliance with tax regulations, WizardCloud ERP empowers you to streamline your payroll management with ease.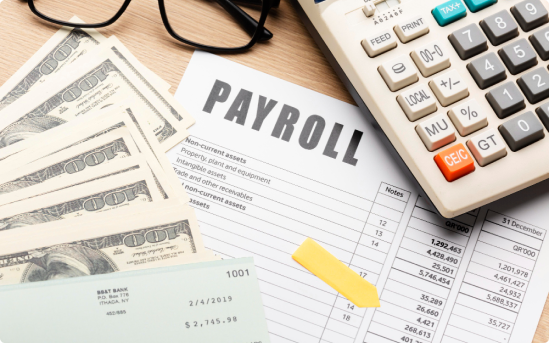 PAYROLL CALCULATIONS & ATTENDANCE TRACKING
Our Payroll Management app automates precise payroll calculations, including taxes, deductions, and allowances, while effortlessly tracking employee attendance, leaves, and overtime. This ensures error-free payroll processing and accurate attendance management.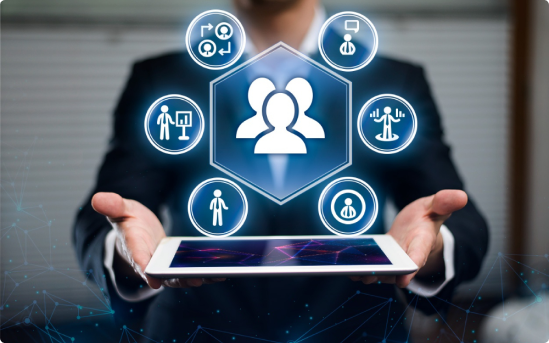 COMPREHENSIVE EMPLOYEE DATA MANAGEMENT
Maintain detailed employee profiles with our system, including personal information, salary details, tax records, and benefits. Simplify employee record-keeping and ensure data accuracy for streamlined management.
DATA-DRIVEN INSIGHTS
PAYROLL REPORTS AND ANALYTICS
Access comprehensive payroll reports, such as payslips, tax statements, and statutory compliance reports. Gain valuable insights into payroll costs and employee expenses, facilitating informed decision-making.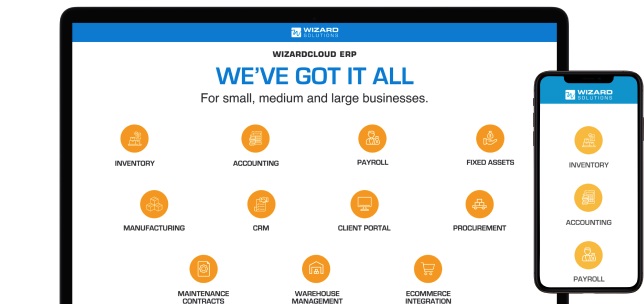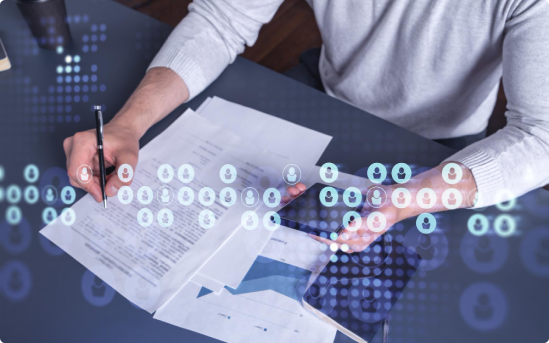 EFFICIENCY AND SATISFACTION
Streamline your payroll processes, saving time and reducing administrative costs, ensuring accurate payroll calculations and compliance with tax regulations and employment laws. Additionally, prompt and error-free salary disbursements contribute to employee satisfaction, while our advanced security measures protect your sensitive payroll data from unauthorized access or breaches.
SEAMLESS INTEGRATION
Wizard's Payroll Management app seamlessly integrates with other modules of WizardCloud ERP, such as Accounting and HR Management. This integration ensures a holistic approach to managing employee data, payroll processing, and financial reporting.
GET IN TOUCH
Start by contacting us for a consultation. Our team will discuss your business needs and answer any questions you may have.
SUBSCRIBE
After your consultation, our team will assist you in subscribing to Wizard Cloud ERP, our powerful core application.
CUSTOMIZE
Choose the integrated apps that best meet your unique business needs. Whether you need help with inventory management, accounting, or something else, we have you covered.
GO LIVE
Launch your solution with confidence. Our team will be there every step of the way to ensure a smooth transition, provide training, and offer ongoing support as needed.
FAQ
FREQUENTLY ASKED QUESTIONS
GET IN TOUCH
READY TO TRANSFORM YOUR BUSINESS?