INTEGRATED APPS
ACCOUNTING
Take control of your finances with Wizard's robust Accounting module. Our comprehensive solution simplifies financial operations, enabling you to effectively manage your books, track expenses, and generate accurate financial reports. From seamless invoicing to intelligent budgeting, WizardCloud ERP empowers you to streamline your accounting processes with ease.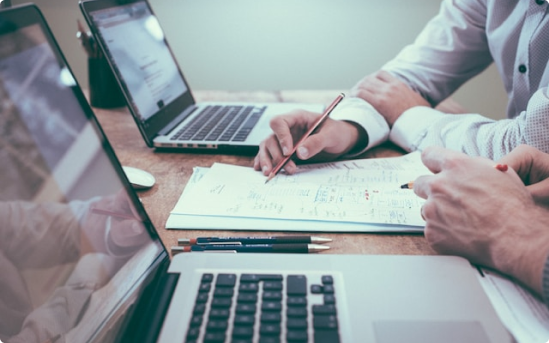 EFFICIENT
BOOKKEEPING
Simplify financial record-keeping with our user-friendly interface and intuitive tools. Easily track income, expenses, and account balances for a clear overview of your financial health.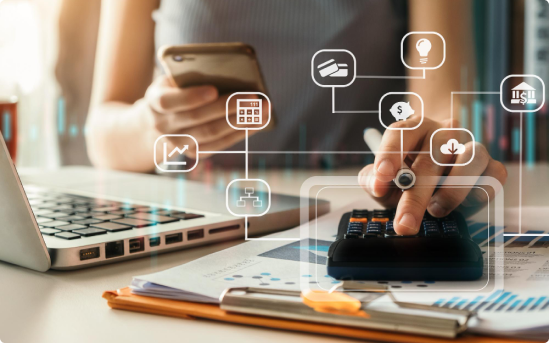 AUTOMATED
INVOICING
Streamline your billing process with our automated invoicing feature. Create professional invoices effortlessly, customize templates to suit your brand, and set up recurring invoices for hassle-free payments. Ensure that your invoicing process is smooth and timely.
DATA-DRIVEN INSIGHTS
INSIGHTFUL FINANCIAL REPORTING
Access comprehensive financial reports for valuable insights. Monitor cash flow, analyze profit and loss statements, and make well-informed decisions for your business, ensuring accurate financial management.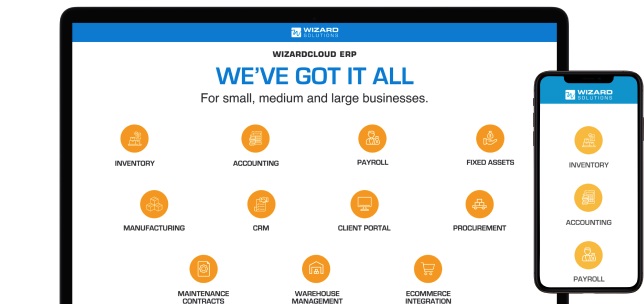 EXPENSE
MANAGEMENT
Effortlessly track and categorize expenses with our tool. Manage receipts, handle vendor payments, and reconcile accounts for precise financial reporting, streamlining your financial processes.
SEAMLESS INTEGRATION
Wizard's Accounting module seamlessly integrates with other modules of WizardCloud ERP, providing you with a comprehensive business solution. Connect your inventory management, procurement, and CRM systems to streamline your financial processes and enhance overall efficiency.
GET IN TOUCH
Start by contacting us for a consultation. Our team will discuss your business needs and answer any questions you may have.
SUBSCRIBE
After your consultation, our team will assist you in subscribing to Wizard Cloud ERP, our powerful core application.
CUSTOMIZE
Choose the integrated apps that best meet your unique business needs. Whether you need help with inventory management, accounting, or something else, we have you covered.
GO LIVE
Launch your solution with confidence. Our team will be there every step of the way to ensure a smooth transition, provide training, and offer ongoing support as needed.
FAQ
FREQUENTLY ASKED QUESTIONS
GET IN TOUCH
READY TO TRANSFORM YOUR BUSINESS?