INTEGRATED APPS
CRM
Take your customer relationship management to the next level with Wizard's CRM module. Our comprehensive solution empowers you to effectively manage your customer interactions, improve sales processes, and enhance customer satisfaction. With WizardCloud ERP, you can build stronger customer relationships, drive sales growth, and achieve business success.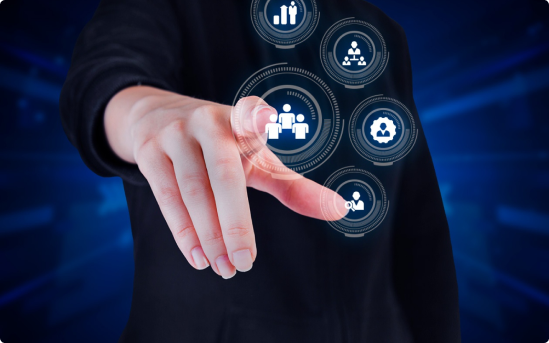 360-DEGREE CUSTOMER VIEW & CONTACT MANAGEMENT
Maintain a comprehensive database capturing customer details, interactions, and purchase history. Leverage valuable insights to personalize customer interactions and ensure effective communication for robust customer management.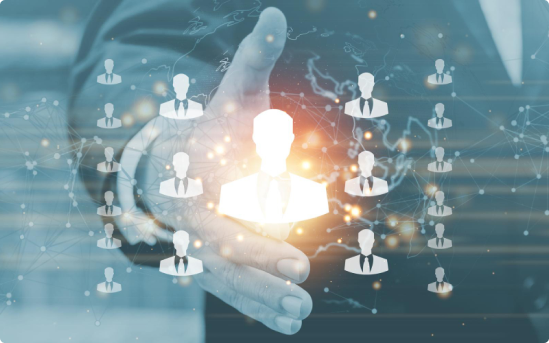 EFFICIENT LEAD AND OPPORTUNITY HANDLING
Capture, track, and nurture leads efficiently throughout the sales pipeline. Streamline the sales process by managing opportunities from initial contact to closure, ensuring an optimized sales approach.
DATA-DRIVEN INSIGHTS
IMPROVED SALES PRODUCTIVITY AND PERFORMANCE INSIGHTS
Streamline sales processes, automate tasks, and empower the sales team to focus on high-value activities, leading to faster deal closures. Access real-time sales performance data and generate actionable insights to optimize sales strategies and drive revenue growth.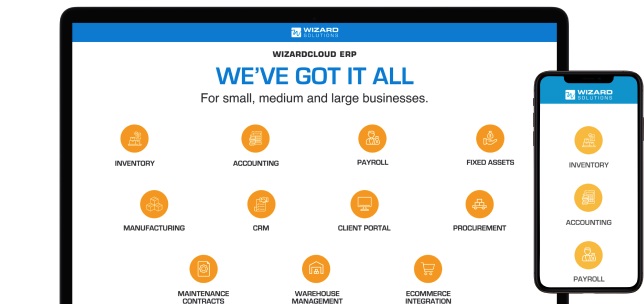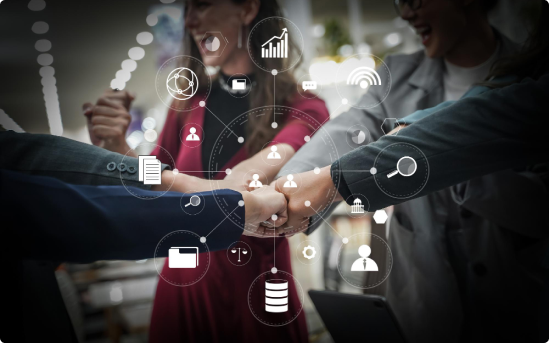 CUSTOMER ENGAGEMENT AND TEAM COLLABORATION
Enhance customer engagement through personalized interactions, tailored marketing campaigns, and timely support, fostering strong customer relationships and satisfaction. Facilitate collaborative teamwork by sharing customer information, assigning tasks, and tracking progress for a unified sales approach.
SEAMLESS INTEGRATION
Wizard's CRM module seamlessly integrates with other modules of WizardCloud ERP, such as Accounting and Inventory Management. This integration enables a unified view of customer data, sales transactions, and order fulfillment, providing a cohesive and efficient business ecosystem.
GET IN TOUCH
Start by contacting us for a consultation. Our team will discuss your business needs and answer any questions you may have.
SUBSCRIBE
After your consultation, our team will assist you in subscribing to Wizard Cloud ERP, our powerful core application.
CUSTOMIZE
Choose the integrated apps that best meet your unique business needs. Whether you need help with inventory management, accounting, or something else, we have you covered.
GO LIVE
Launch your solution with confidence. Our team will be there every step of the way to ensure a smooth transition, provide training, and offer ongoing support as needed.
FAQ
FREQUENTLY ASKED QUESTIONS
GET IN TOUCH
READY TO TRANSFORM YOUR BUSINESS?