INTEGRATED APPS
INVENTORY MANAGEMENT
Take full control of your inventory with Wizard's powerful Inventory Management module. Our comprehensive solution simplifies inventory operations, optimizing efficiency and ensuring seamless order fulfillment. From real-time insights to smart warehouse management, WizardCloud ERP empowers you to manage your inventory with ease.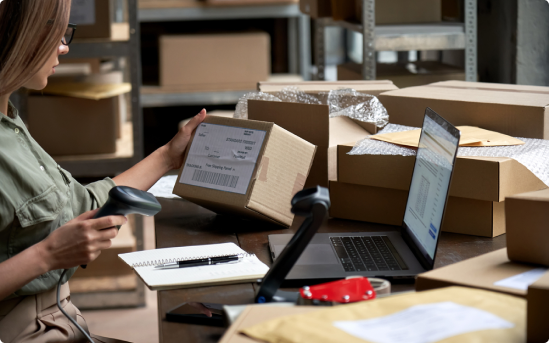 REAL-TIME INVENTORY MANAGEMENT & EFFICIENCY
Our ERP software offers real-time inventory insights, allowing you to see stock levels, manage warehouse operations, and optimize inventory to prevent stockouts. This not only improves efficiency but also streamlines order handling, minimizes processing times, and enhances customer satisfaction.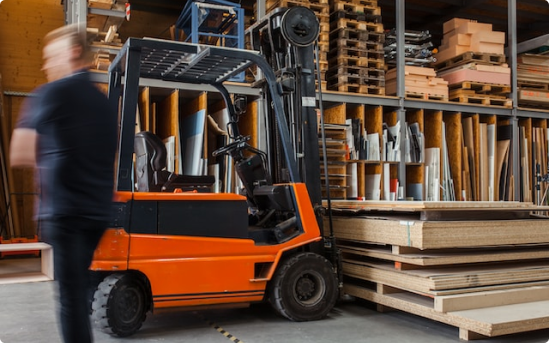 SMART WAREHOUSE CONTROL
Optimize your warehouse operations with smart management, maximizing space utilization, and ensuring smooth inventory control. This leads to a reduction in stock discrepancies and a smoother inventory flow, ultimately resulting in enhanced customer satisfaction and loyalty.
DATA-DRIVEN INSIGHTS
INFORMED DECISION-MAKING AND COST SAVINGS
Leverage the power of data-driven decision-making with comprehensive reporting and analytics. You can analyze inventory performance, understand demand patterns, and recognize trends to optimize inventory levels. This translates to cost savings by preventing stockouts, reducing carrying costs, and improving order fulfillment rates.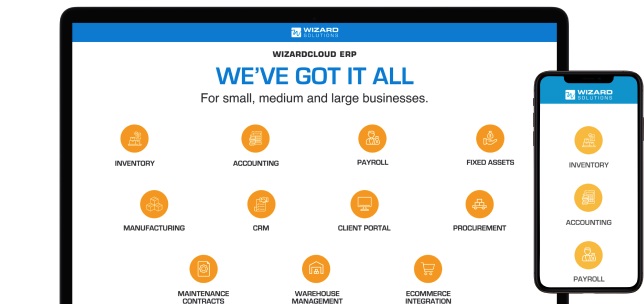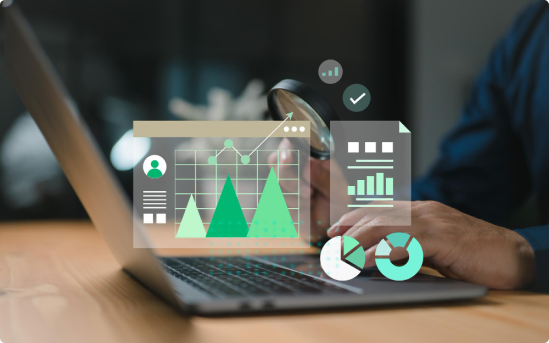 IMPROVED EFFICIENCY AND DATA-DRIVEN INSIGHTS
The benefits of our ERP software are multifold. You'll experience improved operational efficiency as you streamline inventory operations, optimize resources, and eliminate manual tasks. Additionally, you gain data-driven insights that empower you to make informed decisions based on inventory performance, demand patterns, and trends, ultimately achieving better business outcomes.
SEAMLESS INTEGRATION
Our Inventory Management module seamlessly integrates with other modules of WizardCloud ERP, such as Accounting or E-commerce, to deliver a comprehensive solution that enhances your operational efficiency.
GET IN TOUCH
Start by contacting us for a consultation. Our team will discuss your business needs and answer any questions you may have.
SUBSCRIBE
After your consultation, our team will assist you in subscribing to Wizard Cloud ERP, our powerful core application.
CUSTOMIZE
Choose the integrated apps that best meet your unique business needs. Whether you need help with inventory management, accounting, or something else, we have you covered.
GO LIVE
Launch your solution with confidence. Our team will be there every step of the way to ensure a smooth transition, provide training, and offer ongoing support as needed.
FAQ
FREQUENTLY ASKED QUESTIONS
GET IN TOUCH
READY TO TRANSFORM YOUR BUSINESS?