ABOUT US
Our goal has not changed
Wizard Solutions SAL was founded in 2017, with the drive to deliver a range of quality applications that any company – small, medium or large – could effortlessly use to operate, grow and expand their business.
We have since become Wizard Cloud ERP, providing over 1000 companies, from all industries, with a suite of tools individually tailored to address all their specific needs.
Working in Lebanon with regional and global reach, we are currently one of the most sought- after ERP solution providers in the country thanks to our committed team. They work together to deliver innovative software, intuitive maintenance and reliable on-site or remote support that address ever-evolving needs and guarantee an easy user experience.
Running a business is hard enough. Operating it should be simple.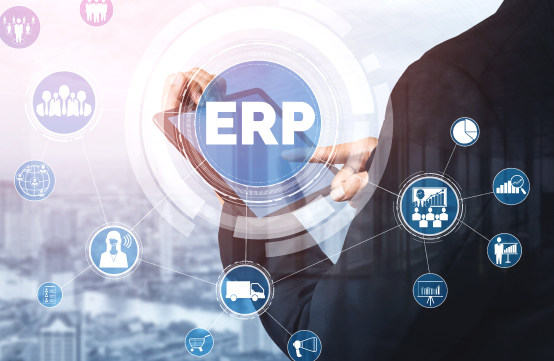 What We Believe In
From the very beginning, our values have defined who we are, guided our decisions and determined how we operate. They keep us grounded in what really matters and are the true DNA of our company.
Customer-centric
We ensure an outstanding one-of-a-kind customer experience, delivering unrivaled customer benefits.
Integrity without Compromise
We are consistent, honest and fair. We value trust and always do the right thing.
Exercise Discipline, Focus and Consistency
We are responsible, reliable and meet deadlines because we hold a high-bar for performance.
Team Work
We thrive on our diversity and insist on winning together for a gratifying collective experience.
100%
Operate anytime, anywhere, from any device
100%
Smooth and friendly experience
10
Years of experience in ERP implementation
What Makes Us Different
Wizard Cloud ERP recognizes the magic of the cloud which allows companies to operate anytime, anywhere, from any device. We are committed to helping companies harness the remote power of the cloud and digitally transform and automate their business.
We have developed a cloud-based ERP solution that can handle complex data requirements. With over 10 years of experience in ERP implementation, our training staff has all the necessary tools to help you seamlessly integrate and use our technology for a smooth and friendly experience.